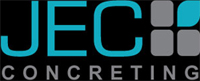 Testimonials
Our clients will not hesitate to recommend our services to friends and family. Read on to find out why...
After gathering quotes from several contractors for a development in Rozelle, we decided to use JEC Concreting. Their quotation and consultation process alluded to their professionalism and we weren't let down when they arrived on site. They were able to complete the piers and footings of our construction to specification, with minimal disruption to our staff, helping us accomplish the most intricate part of any construction ahead of schedule. The peace of mind they bring to our staff, cleanliness and timeliness of their works ensures they'll be regular fixtures on Onnix job sites for a while to come.
Danny, General Manager at Onnix Construction
Known for our attention to detail, we needed a team of concreters that embodied the same philosophy when it came to closing out our development in Mortlake. The driveway, footpaths, kerbs and gutters are the first things potential buyers see and for this reason we're glad JEC Concreting took on the job. They were able to complete all works quickly, cleanly, to council requirements and without disrupting traffic flow around the job site. Our only problem is that we didn't engage them sooner on the development.
George, Director at Cordell Construction
After moving in to our new home, my wife and I were looking to do some renovatons to really make it our own. We had a rainforest at the back and knew if we were able to utilize this space we'd have the outdoor area we always dreamed of. Enter JEC Concreting. They arrived on site with a Bobcat, excavator and small army of men. After day one, we were able to see our backyard transforming into that of our vision, a month later we had a pool, BBQ area and outdoor dining area, 12 years later, thanks to JEC Concreting's maintenance tips, the backyard looks as it did on the last day they worked here. Our friends are constantly taken back by the beauty of our backyard and it's safe to say we're thoroughly pleased with the outcome. The investment in our home was definitely money well spent.
Charlie, Alfords Point, NSW 2234.